Are you an artist or entrepreneur ready to move to the next level? Artists or artist groups, creative small businesses, and even non-profits can benefit from renting space in one of our coworking spaces. Get a great rate on office or studio space for your own creative venture. You could neighbor and collaborate with musicians, videographers, fashion designers, 2D artists, and others. Here are the currently available spaces at our downtown location: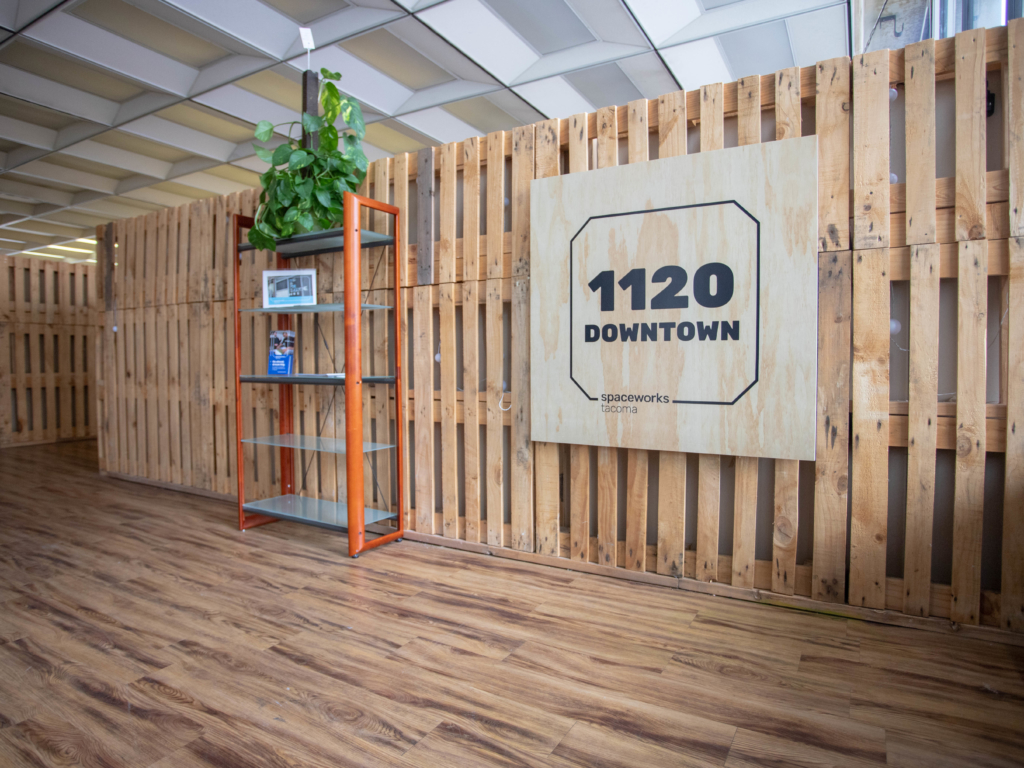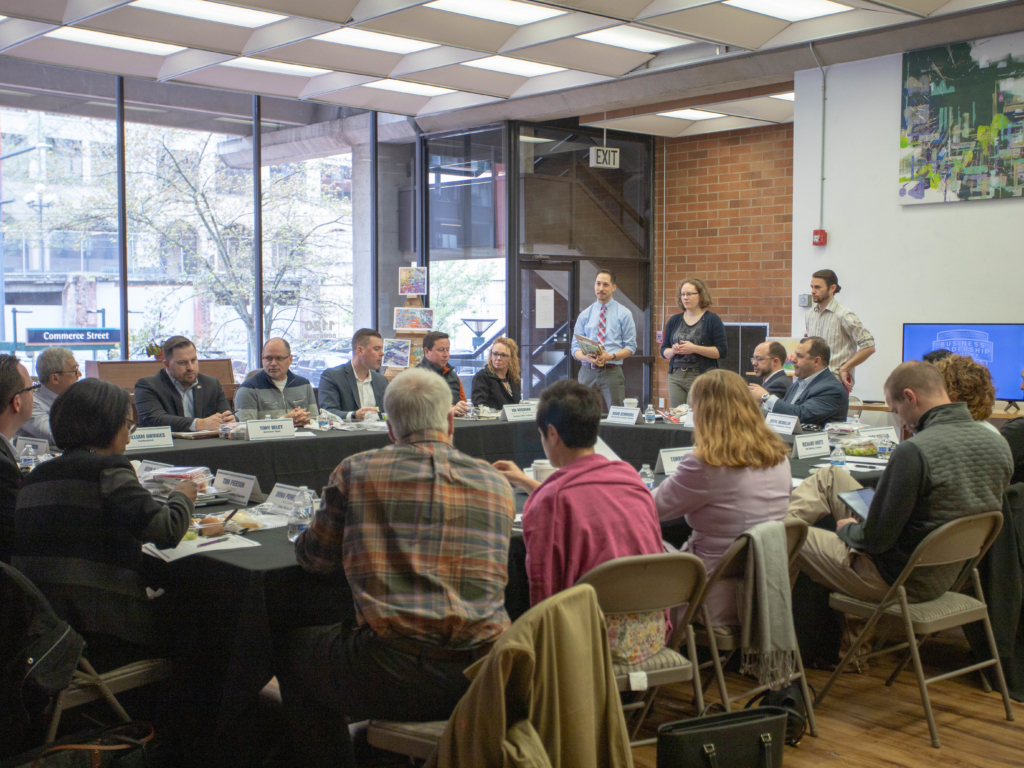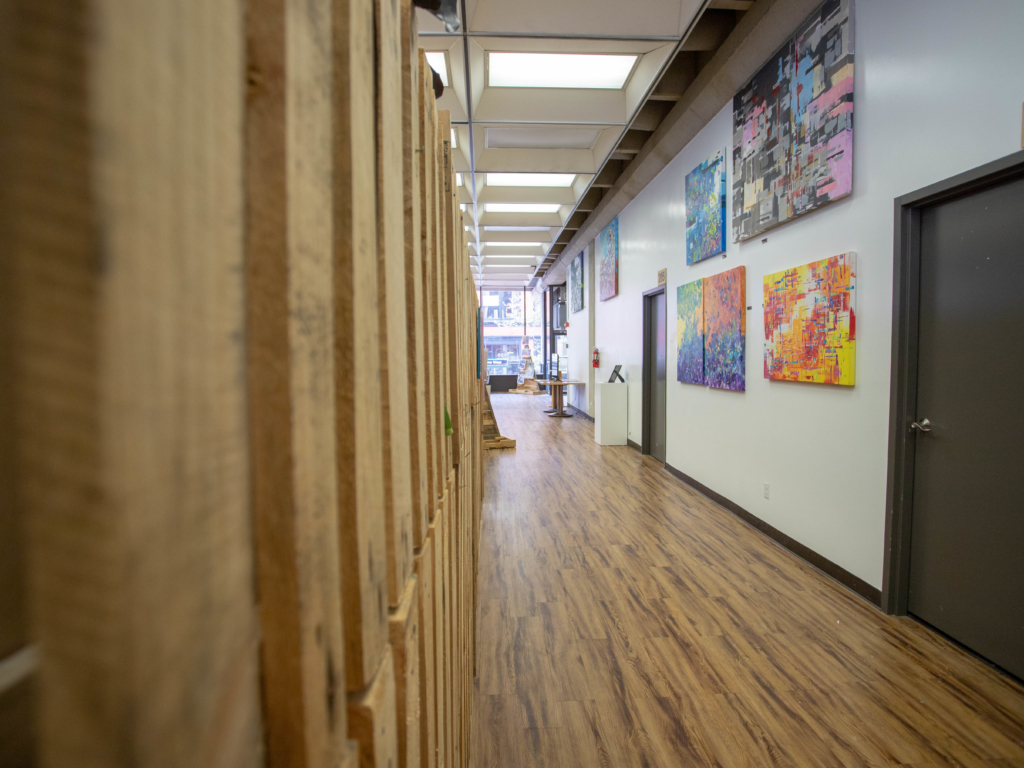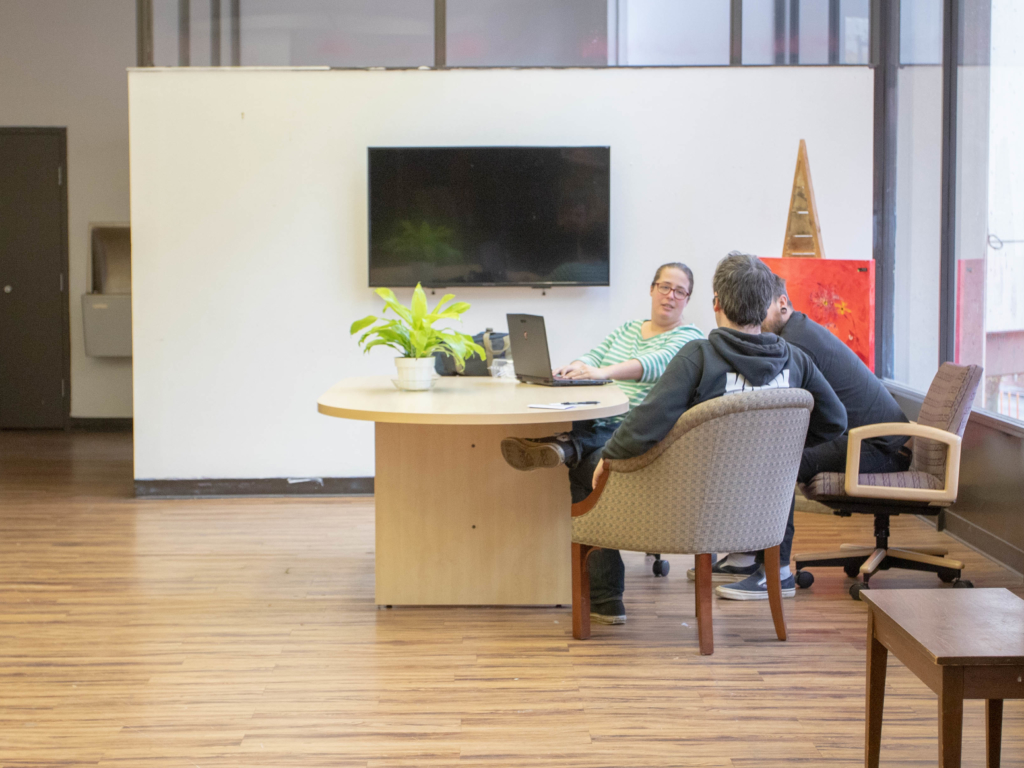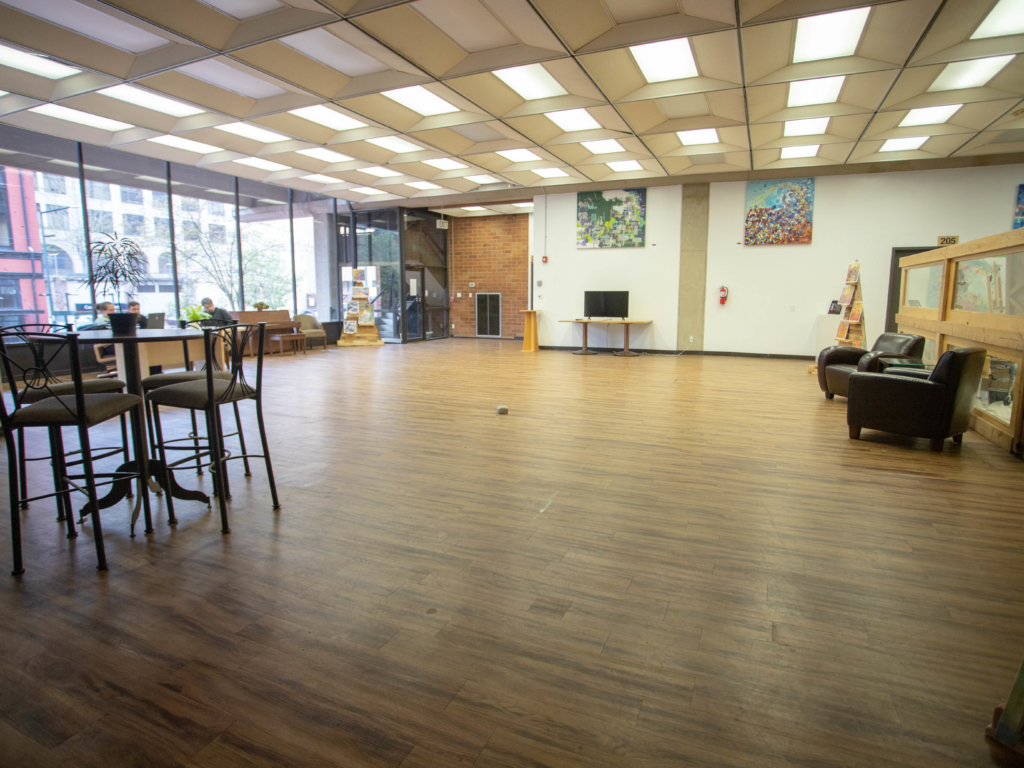 1120 Downtown:
24/7 secure access
Hi-speed Wi-Fi
a professional location to meet with clients
Spaceworks promotion and marketing of the location
Access to the communal spaces
Located at 1120 Pacific Ave.
Available Spaces
We are currently full! Join our newsletter for updates on available spaces. 
Communal space amenities include:
1300 sq. ft. common space for all tenants to utilize on a calendar check-out basis for workshops, small gatherings, etc.
shared kitchen, bathrooms, shower, and art sink
deck looking over Pacific Avenue
gallery walls in common areas for art & design made by the tenants
part of Tacoma's Third Thursday Art Walk event
See VIDEOS about 1120 Downtown coworking on Facebook
1120 Downtown tenants:
Studio 201, 202: Isaac Olsen, multimedia artist
Studio 203: Stace Cho – Fresh Face Stace – professional makeup and hair
Studio 204: Hoyt Crace– 2D visual artist
Studio 205: Tara Blanchard- Visual Artist (Graphic Design/Paint)
Studio 206: Gregory Macklin- Audio Engineer
Studio 207: Adrian Milanio, music production
Studio 208: Frankly Cinematics, film studio – www.franklycinematics.com
Studio 209: Jake Tozier- Bunker Labs
Studio 210: Ricardo Soto & Dane Cramer 2D Visual Artist- Paint
Studio 211: Heather W. Ernst, painter
Studio 212: Ricky German, fashion designer
Interested?
Contact Kiara Daniels, Community Relations Specialist, to schedule a tour today.                               
E: kiarad@tacomachamber.org
P: 253.682.1741